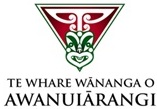 Central University of Orissa Signing MoU with University of Wananga, New Zealand for Collaborative Programme on Indigenous Studies
A team consisting Professor Graham Smith, CEO/ Vice Chancellor of Te Whare Wānanga O Awanuiārangi: Indigenous-University (University of Wananga) New Zealand, Ms. Melanie Chapman, International Coordinator and Perya Shot, International Manager are coming to the Central University of Orissa to launch a Centre for Indigenous Studies in Central University of Orissa.
A formal MoU was signed in this regard on 4th December, 2013 at University Campus, Landiguda, Koraput. Professor Graham Smith, a distinguish scholar in the area of Māori Study has been at the forefront of Māori initiatives in the field of education and beyond. His recent academic works have centered on developing theoretically informed transformative strategies related to intervening in Māori cultural, political, social, educational and economic crisis. Professor Smith has made significant contributions to the political, social, economic and cultural advancement of indigenous Māori communities. He has also worked extensively with other indigenous peoples across the world, including Canada, Hawaii, USA mainland, Taiwan, Chile, Australia and the Pacific nations.The various research-oriented and documentations on tribal issues like preservation of their cultural heritages, agricultural practices, ecology, customs, professions, traditional practices, tribal health, indigenous knowledge and education can be undertaken by the University through this Centre for Indigenous Studies. Along with this the academic exchange programmes including student and faculty exchange programme will broaden the intellectual horizon of students and faculties of both the country.